Graphite Bull Market Coming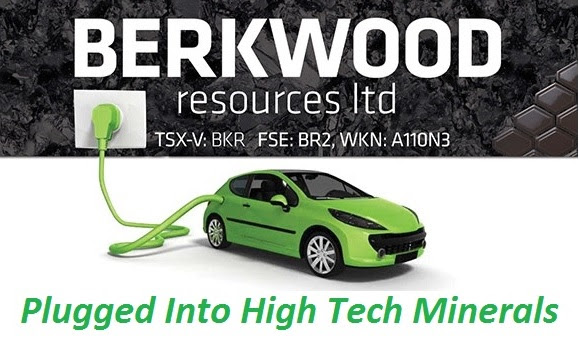 4 Key Reasons for a Graphite Bull Market! 
"The Battery DEMAND is here."
From: https://www.visualcapitalist.com/bull-case-every-energy-metal-2019/
Berkwood has Graphite, Vanadium, Cobalt and Lithium Properties.
If you would like an up-date please give us a call or check out our update webpage and presentation:
We look forward to hearing from you.
BERKWOOD RESOURCES LTD
Montreal 
Suite 2200  –  1250 Rene Levesque Blvd.
Montreal, QC,
H3B 4W8
Canada
Tel. 438-469-0705
Vancouver
Suite 2410  –  610 Granville Street,
Vancouver, BC,
V6C-3T3
Canada
Tel. 604-343-7740
email:         info@berkwoodresources.com